Let's face it: Some mornings are unexpectedly busier, so we must rush to prepare on time. Whether you have an urgent business meeting to attend or an event pending, a loose French braid perm gives an effortless curl to your hair. Depending on your hair type, you can apply a perm solution to your French braid and enjoy lasting results with stress-free mornings.
If you're looking for trendy yet simple hairstyles, you've come to the right spot! We have aligned a perfect list of easy lazy cute hairstyles for your busy mornings with a step-by-step guide.
Let's get started.
1.
 

Classic Low Ponytail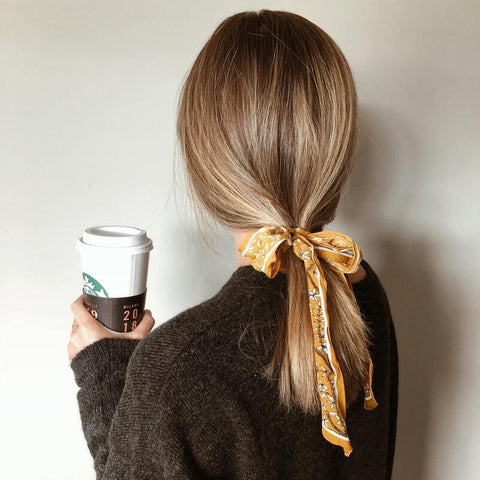 A low ponytail is one of the easiest hairstyles and is ideal for any hair length or texture. Moreover, this style adds a refined touch to your overall look if your hair is naturally wavy.
Steps to make it:
First, blow dry your hair to add a bit of volume.
Now, separate the front section of your hair with a comb to achieve a clean middle part.
Finally, pull your hair back in a pony. You're ready to go!
Pro Tip: If you're looking for easy hairstyles with extensions, this hairstyle is your safest bet! You can style a low ponytail while wearing extensions to give your hair a voluminous touch anytime.   
2.
 

Simple Messy Low Bun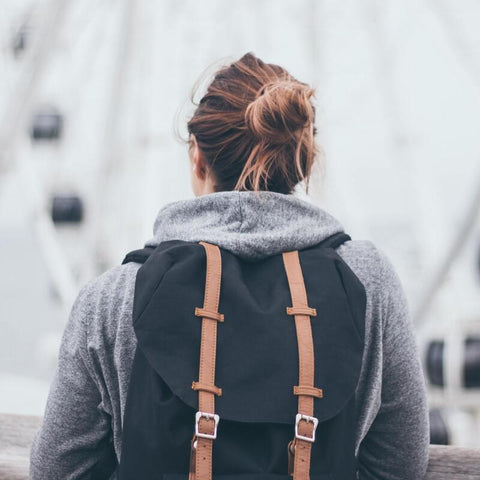 A simple yet easy hairstyle, a messy low bun is a life savior for all busy women. Depending on your face shape and hair type, you can style this 1-minute look any way you want and anywhere you need.
Steps to make it:
Gather your hair and tie them with a pony.
Loosely wrap them around the base and secure the look with bobby pins.
You can leave two loose strands of hair around the face for a softer look. You're all set!
3.
 

Braided or Twisted Front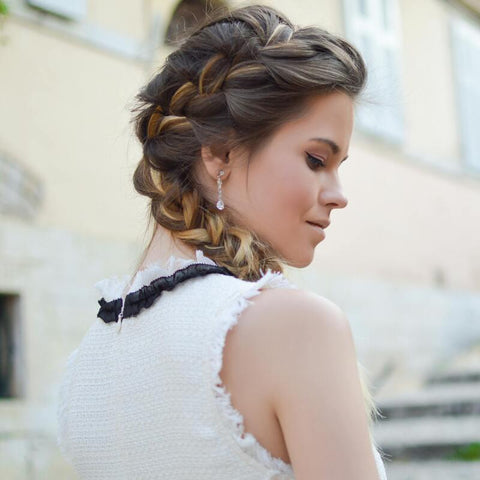 Whether you're looking for easy hairstyles for easter or a comfortable look for your workplace, you'll love this stylish braided hairstyle that is extremely useful and easy. You can twist your bangs and secure them with a hairpin or create a French braid.
Steps to make it:
For a twisted look, take two strands of your hair and twist them from one temple to the other.
Secure the look with a hairpin, or style it with your favorite hair accessory.
To create a stable look, you can use hairspray to keep your hairstyle in place.
4.
 

Elegant Side Braid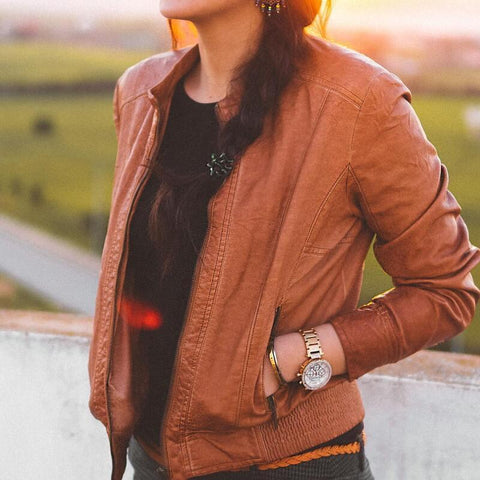 Another quick and easy look is to create a side braid that is a great choice for people with curly hair. This hairstyle takes less than 3 minutes, and you can wear the look to your schools, colleges, and workplaces.
Steps to make it:
Brush your hair thoroughly to make it knot-free.
Next, part your hair to one side. You can try a zig-zag look if you have more time.
Then, gather all your hair at once and divide it into three sections. Gently braid while cycling the three strands till the end.
Now, secure the end with an elastic band or a hairpin as you like.
Finally, tug a few strands near the face to soften the look. Your look is complete!
5.
 

Half Top Wavy Style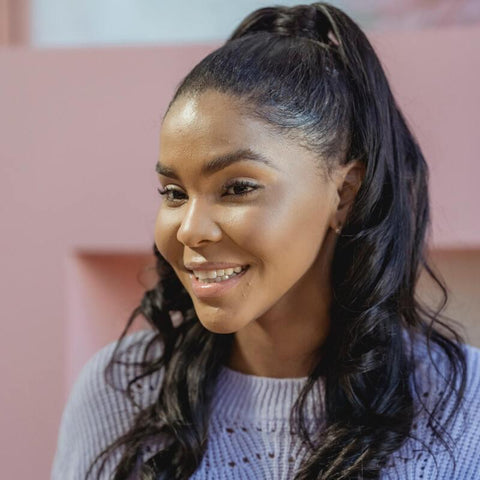 A half-top wavy hairstyle gives your curly hair a fresh makeover, as you can style it in multiple ways. Whether you want to finish the look with a hair accessory or fix it with the crown, it's an ideal hairstyle for summer mornings.
Steps to make it:
Before styling, rinse your hair thoroughly and use a good blow dryer to dry them.
You'll need a curling iron to create soft curls for a modern look.
Now, use a pony to wrap selected hair pieces in the front while giving away a sharp and edgy look to your face.
Finish off by using dry shampoo on your roots and lengths to add extra volume to your hair. Well, you're done!  
6.
 

Casual Pigtail Braids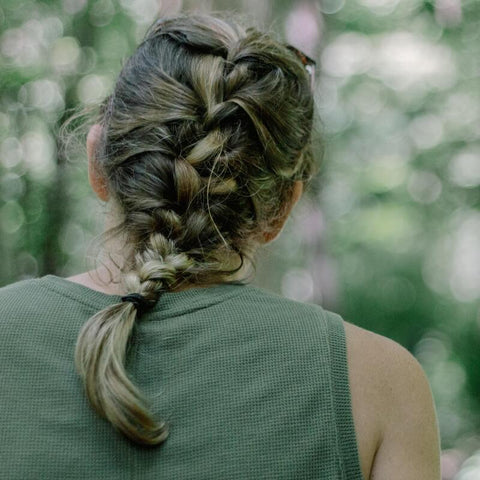 Double the fun with modern pigtail braids to add a playful vibe to your everyday look. You can rock this hairstyle by wrapping ribbons around the ends or creating French braids for a grown-up look.
Steps to make it:
Section your hair into two parts from the middle.
For a casual braid, separate your hair parts into three strands further to create two low pigtails.
Tighten the ends of the pigtails with ribbons or a pony. Enjoy one of the best easy cute cheer hairstyles!
7.
 

Stylish Fishtail Braid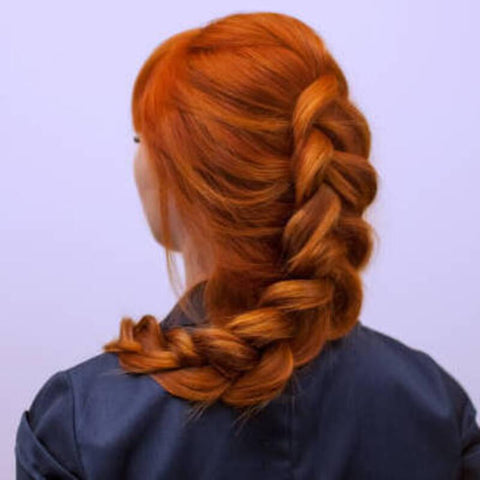 A gorgeous fishtail braid is all you need to jazz up a boring braid look. It's the perfect go-to style for every occasion. Learn here.
Steps to make it:
Start by dividing your hair into two sections. Then, use your fingers to pick up a small piece of hair from one side and put it into the other section.
Carefully choose another side of the section and do the same.
Use your thumb and fingers to switch sides and sections while twisting your braid.
Finally, secure the ends with a pony or hairpin. Keep it up!
8.
 

Chic Half-Up Top Knot
Tired of messy buns? Try this stunning twisted half-up top knot for a fresh touch and look. The best part is that this hairstyle takes less than 5 minutes to achieve a finished look.
Steps to make it.
First, split the top section of your hair into two parts.
Twist one part of the section and secure it with bobby pins.
Next, twist the other side of the sections to create a ponytail.
Remove the bobby pins and secure both sections with an elastic pony.
Lastly, twist and wrap the ponytail to create the perfect knot.
Pro Tip: If you notice any twist bumps, tuck them in again with a comb to create a clean look.
9.
 

Sassy Space Buns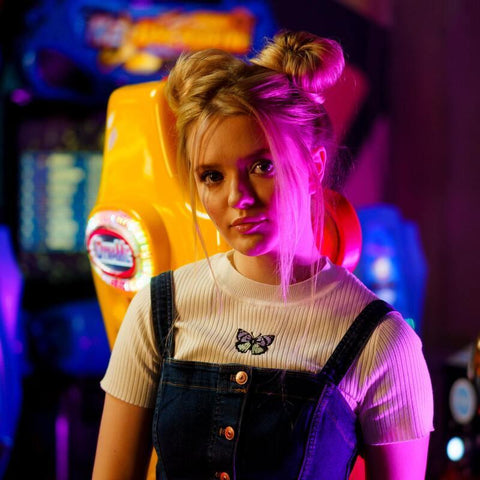 Inspired by the original Star Wars movie in the 1970s, The space buns is an all-rounder for study sessions and workplace meetings.
Steps to make it:
Start by parting your hair down the middle. Then, comb the sections thoroughly to remove any knots or tangles.
Twist one part of your hair up to create a messy bun. Then, do the same with the other part.
Next, tie those messy buns with an elastic pony and secure the loose hair with bobby pins.
Finally, add a few loose strands near the face for a messy, updated look.
Pro Tip: You can use tape-in hair extensions for this particular hairstyle to create a voluminous effect on your hair. Learn more here.
10.
 

Quick Headband Style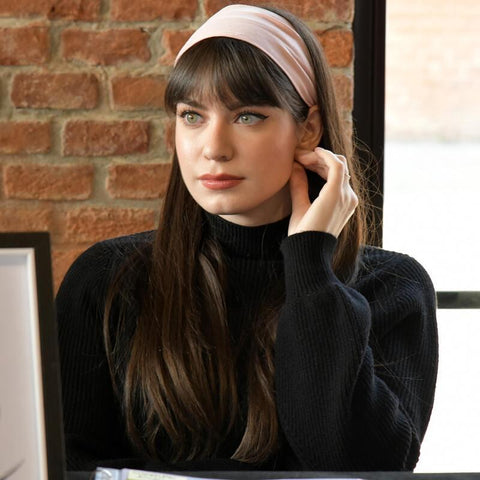 Looking for more easy lazy cute hairstyles? Mix and match a headband with your preferred hairstyles for an elevated look.
Steps to make it:
Comb your hair if you're wearing a headband with your hair down.
If you have bangs, you can push them back with your headband or leave them loose, depending on your preferred look.
Lastly, select a suitable headband accessory if you're going for a simple top knot bun or a ponytail.
Pro Tip: Use hairspray to hold your hair strands when going outside.
Final Thoughts!
Give these hairstyles a try to boost your busy morning routines! When flaunting a hairstyle, you can use clip-in extensions for better coverage or even dress your particular hairstyle with your favorite hair embellishments. Happy Fuss-free Styling!