Do you want to add volume to your thinning hair? If so, hair toppers are the solution. It can add volume and length for a magnificent change so you can feel confident every day.
Perhaps you're wondering if people who use hair toppers still seem natural. Hair toppers can give you natural-looking hair only if you know how to use, style, and maintain them.
Look no further, as this is your holy book explaining hair topper before and after and how to properly store and apply hair toppers.
What is a Hair Topper?
A hair topper, also known as a top-of-the-head hair extension, clips onto your natural hair and provides immediate coverage, volume, and/or length wherever it is needed. Blending in with your natural hair, it is designed to hide thinning hair or hair loss around the scalp.
Who Do They Best Serve?
It is an artificial hairpiece that consists of discrete hairs that are skillfully hand-sewn onto a monofilament cap. Wearing one is common among people experiencing hair thinning or advanced hair loss, but not full baldness.
Anybody who has experienced complete hair loss should not use a hair topper because it will not provide the same level of satisfaction as a wig. When worn alone, they can be utilized to create the illusion of length or volume.
Impressive Before-And-After Transformations Using Hair Toppers
Talk about being happy! Here are few amazing stories of human hair toppers before and after. Scroll down to see what we're talking about, and to learn about the favorite hair topping techniques.
1.
 

From Lob to Long

People always ask, "Can we use hair toppings for short hairs? This before and after picture of Amelia's hair topping certainly speaks for itself. Amelia's metamorphosis into a beautiful butterfly after donning the hair topping is remarkable.

From lob to long, lush locks in seconds, you wouldn't know she was wearing a halo. Dark Brown which is what Amelia wears, complements warm brunettes with hints of red and gold.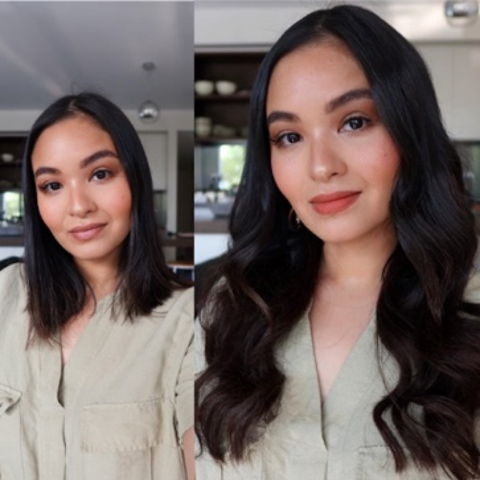 2.
 

Make It Shine

Here, a blonde that had become brassy, lifeless, and dry is pumped back up to its former beauty. Blonde ladies who have bleached their hair too much can benefit greatly from hair toppers.

You can imagine the destruction bleach may cause if you've ever tried to use it on your own. The worst-case scenario is damage or loss of hair.

But have no fear, the crown of glory, or rather, a head of hair, has arrived. The Cream Blonde enhances the color's natural sheen and gloss, making the blonde tone pop.

The hair topping adds a touch of body and thickness by filling in the straggly ends.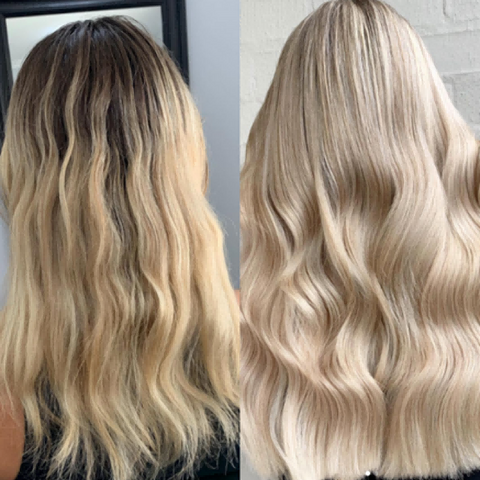 3.
 

Blah to Body

Most hair topping before-and-after have volume. Few are as dramatic and striking as this one, hence, you wouldn't realize she has short, thin hair or that she's wearing a topper.

The hair topping amplified her hair, curling and texturing hair is another great blending technique. This helps thin hair mix seamlessly.

A raise at the roots hides the wire, giving you more style possibilities.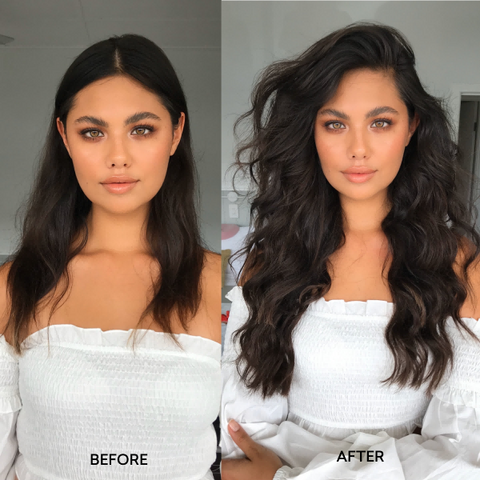 4.
 

Fill In the Vacuum

As stated, hair toppings are ideal for damaged hair and don't damage it. Hair toppings provide thinning hair full, healthy ends.

Hot tools, bad food, environmental toxins, and other factors can damage hair, but there is hope.

From salon treatments to homemade hair masks, there are numerous ways to assist. Nonetheless, damaged hair requires intensive treatment.

Transform your hair into the envy of all with SEGOhair topping. Infused with natural ingredients, it repairs damage caused by styling, heat or chemical treatments, leaving your locks healthy, strong, and radiant.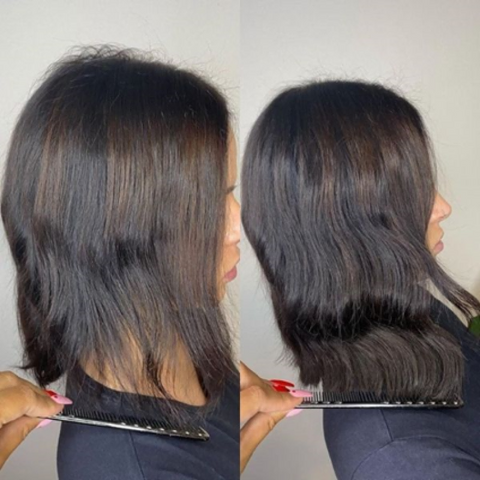 Benefits of Using Hair Topping
Several factors contribute to the widespread use of hair topping:
Complete, instant concealment
If you have patches of baldness or thinning hair, a hair topper can hide them completely. Anyone concerned with the early visual signs of baldness or hair thinning will find this to be a major benefit.
Convenience and versatility
Hair toppers are highly adaptable and may be worn in a multitude of ways, depending on your needs. You can wear them constantly or simply when you need a boost in self-esteem. You can easily switch up your look whenever you choose because they are so simple to put on and take off.
Unlike full wigs, hair toppers let your forehead breathe and feel relaxed. This is a huge benefit for people who wear wigs but find that they get too hot and are unpleasant.
Human hair toppers can be fashioned to look quite natural, making them difficult to distinguish from your own hair. Those seeking a more natural appearance will find this to be a significant benefit.
Toppers are much cheaper than full wigs and are a better choice for people that require only partial coverage.
Tips for Choosing and Using a Hair Topper
How do you find the ideal natural hair toppers for your hair? There are three primary components to consider: style, scale, and hue.
First, consider your style. The shape and style of the topper should complement your own hair. If you already have straight hair, a straight hair topper will work best. Curly hair? Match the curl pattern.
Next, you'll need to determine if you want bangs cut into the natural hair topper. Because hair toppers don't develop like real hair does, so you have to rely on the bangs.
They are available in various sizes for different women. Their sizes vary widely, covering anywhere from a 6" to a 20" bald spot. Be sure you're aware of how big the natural topping has to be. 
Finally, the hair color should be a near match to the rest of the hair. A natural hair topper can be dyed, but it's recommended to avoid using harsh chemicals or high temperatures.
Hence, do your research and try to discover your correct fit. Take a picture of your hair near to a window in natural light to see if it matches any of the choices.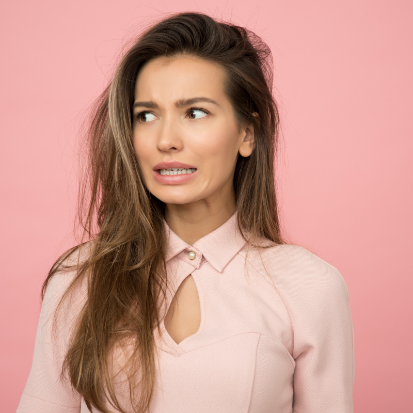 Hair Toppers in Comparison with Other Hair Solutions
Hair loss or thinning can be addressed with many treatments. Below are some prevalent choices:
Wigs: For hair loss, wigs are popular. These can be worn with clips, combs, or adhesive. Yet, if not worn properly, they can be uncomfortable and heated.
Hair extensions: For length, volume, or highlights, hair extensions are ideal. They can be clipped, taped, or sewn. However, they require constant upkeep and may harm or stress existing hair.
Hair transplants: Hair transplants include transplanting donor follicles to bald or thinning areas. This pricey surgery demands a skillful surgeon. It gives long-lasting, natural-looking effects but it's not suitable for everyone.
Overall, while these solutions may work for some individuals, hair toppers provide a more natural-looking and convenient solution to hair loss or thinning.
Frequently Asked Questions
How To Attach a Hair Topper Without Clips?
Like lace fronts and closures, you can tape a hair topper without clips. Choose a water-resistant, adhesive double-sided tape. The hair topper can be worn after unfolding then push the taped area.
How To Make a Hair Topper Look Natural?
Match the color and style, blend, trim, and secure the hair topper to achieve a natural look. Take care of it as you would your natural hair. For a detailed tips and tricks overview, click here.
Is Hair Topper Bad for Your Hair?
People hesitate to use hair toppers and question, "Are hair toppers bad for your hair?" Absolutely not, hair toppers are safe and can hide hair loss or change your look!
Concluding Remarks - Which One is Right for You?
SEGOhiar is delighted to be part of a hair loss community that shares their hair topper before and after photos, stories and experiences. Most women will lose their hair, so you're not alone. We can assist you in attaining your aims. Our professional hairstylists will analyze your hair and discuss options. We'll stop at nothing to ensure that you leave our salon feeling stunning in your new look. Get your free consultation today!