Introduction
Are you tired of your short hair and looking for an instant way to transform your look? Look no further! Clip-in hair extensions for short hairs are the perfect solution for adding length, volume, and versatility to your hairstyle. This comprehensive guide will walk you through how to put clip-in extensions in short hair, color and texture matching, maintenance tips, and answer some frequently asked questions.
Step-to-Step Guide to Put Clip-In Extensions in Short Hair
Clip-in short hair extensions offer an easy and non-damaging solution for those looking to add length and volume to their short hair. To achieve a natural-looking result, follow these detailed steps:
Choose the right clip-in hair extensions:Before starting, it's essential to select high-quality clip-in hair extensions for short hair that match your hair color and texture. The ideal extensions should be made from 100% human hair, as they blend seamlessly with your natural hair and allow for heat styling.
Visit SEGO clip in hair extensions to explore a wide range of premium clip-in hair extensions available in various lengths, colors, and textures.
When selecting the length, consider the additional length you want, and choose accordingly. Also, pay attention to the weight of the extensions, as heavier extensions may cause strain on your natural hair. Opt for lighter-weight extensions to minimize the risk of damage.
Prepare your hair: Before attaching your extensions, ensure your hair is clean, dry, and tangy-free. Washing your hair a day before will allow the natural oils to better grip the extensions. Avoid using heavy conditioners or styling products that may cause the clips to slip. Gently comb through your hair using a wide-tooth comb or paddle brush, starting at the ends and gradually moving toward the roots to prevent breakage.
Section your hair:Ensuring correct sectioning is vital for achieving a flawless integration of your natural hair and clip-in extensions for short hair. Start by creating a horizontal part across the back of your head, just above the nape. You can use a tail comb or your fingers to create the part. Secure the top section of your hair with a hair clip or tie to keep it out of the way.
As you move up your head, ensure the sections are evenly spaced and horizontal to maintain a consistent look. The width of each section will vary depending on your head shape, but generally, they should be around 1-2 inches apart.
Measure and trim: Before attaching the clip in short hair extensions, hold them against your head to measure the width needed for each section. If the wefts are too wide, you may need to trim them for a better fit. Use sharp scissors to carefully trim the wefts, ensuring you do not cut the clips or hair. Remember, it's better to trim a little at a time and re-measure than to cut too much.
Attach the extensions:Open the clips on the hair extensions and place them close to the hairline, directly below the part. Ensure the clips are evenly spaced and parallel to your part for a secure and comfortable fit. Press down on the clips to snap them shut, ensuring they grip your natural hair firmly.
Appropriate sectioning is essential for creating a seamless blend between your natural hair and clip-in extensions specifically meant for short hair. It's essential to leave enough hair on the top layer to cover the wefts and clips for a natural appearance.
Blend the extensions:Blend your natural hair with short clip-in hair extensions to achieve a seamless look. Use a flat or curling iron to style your hair and the extensions, creating a consistent texture and appearance. Be cautious when heat styling, as excessive heat can damage your natural hair and extensions. Always use a heat protectant spray to minimize damage.
If your natural hair is layered, consider having a professional stylist trim and blend the extensions to match your layers for an even more natural look.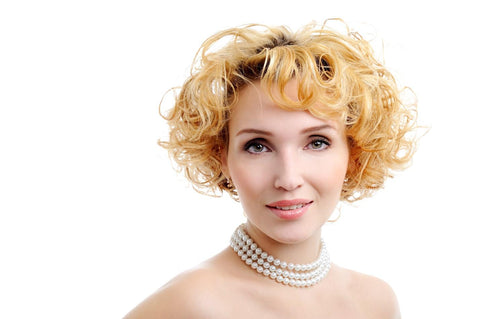 By following these detailed steps, you'll be able to achieve a stunning, natural appearance with clip-in
Color and Texture Matching
Selecting the right color and texture is crucial for achieving a natural look with short hair extensions. For the perfect match, consider the following:
Choose a shade closest to your natural hair color or a complementary shade to create highlights or lowlights.
Select extensions with a similar texture to maintain consistency if you have curly or wavy hair.
When in doubt, consult a professional stylist for advice on choosing the perfect hair extensions for your short hair.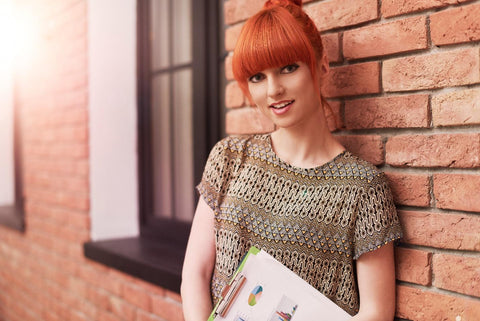 Tips and Tricks for Maintenance
To keep your clip-in hair extensions looking fabulous, follow these maintenance tips:
Store them carefully in a protective case or bag to avoid tangling and damage.
Gently comb your extensions using a soft-bristle brush before and after each use to avoid tangles and knots.
Wash your extensions with a mild shampoo and conditioner, allowing them to air dry.
Limit heat styling and use heat protectant spray to minimize damage.
FAQ
How to Wash Clip-In Hair Extensions?
Gently brush your extensions, then wash them in lukewarm water with a mild shampoo. Rinse thoroughly and apply a lightweight conditioner. Rinse again and allow them to air dry.
Do Clip-In Extensions Damage Hair?
When applied and removed correctly, clip-in extensions cause minimal to no damage to your natural hair.
How Much for Clip-In Hair Extensions?
The cost of clip-in hair extensions can vary depending on quality, length, and brand. High-quality extensions, like those from SEGO, offer an outstanding balance of affordability and durability.
How to Style Clip-In Hair Extensions?
There are numerous ways to style your short hair with clip-in hair extensions. For a complete guide on styling and transforming your look, check out our blog article: The Ultimate Guide to Clip-In Hair Extensions and Their Impact on Enhancing Your Appearance.
Conclusion 
Clip-in extensions for short hair are a versatile and convenient way to transform your short hair into a longer, more voluminous style. Following this comprehensive guide, you can easily install, maintain, and style your extensions for a flawless look. For a wide selection of high-quality clip-in hair extensions for short hair, visit our brand site at https://segohair.com/. Embrace the versatility and confidence that comes with beautiful, long locks today!